Another Friday deal from Manning books leading up to the holidays…
Every day in December our partner Manning is offering a fantastic deal on their books and video courses as they countdown to 2018. They've given us another heads up that tomorrow they're having a 50% off sale on all of their eBook titles for 24 hours, and we thought you'd want to know!
All you have to do to get the offer is go to their Countdown to 2018 calendar and register your email address in the box at the top. After that, you'll be sent the code at 12:00am EST directly to your email inbox. There's a new deal every day, with each Friday holding the biggest deals of all.
They're also offering a quiz on the calendar page for a chance to win a copy of every new book and video they release in 2018!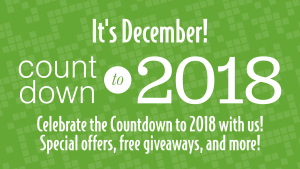 Happy holidays!